Elizabeth Bullitt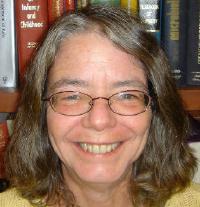 Elizabeth Bullitt received her undergraduate degree from Harvard University and her MD from the Unversity of Colorado at Boulder. She completed her residency in 1981 at Duke University becoming the first woman to graduate from the Surgical Residency at Duke. She then became the first female neurosurgeon on staff at the Mayfield Neurological Institute in Cincinnati, Ohio where she stayed until 1984. In the same year, she started work at the University of North Carolina at Chapel Hill, becoming the first female neurosurgeon on staff.
Dr. Bullitt was the Vice Chairman of Neurosurgery at UNC from 1989-1990, and from 1990-1994, she served as Acting Chief of the Department of Neurosurgery. She left clinical practice in 2002 to devote her full energies to research which included direction of the Computer-Assisted Surgery and Imaging Laboratory (CASILab), an interdepartmental group of researchers designing methods for computer-assisted surgery and medical image analysis.
Dr. Bullitt holds several patents and is the author of numerous articles in her field. She has served as editor and reviewer for numerous journals and conferences and has maintained continuous NIH funding since 1985.
In 2016, an innovative collaboration between UNC and Duke resulted in the creation of the Elizabeth Bullitt/Allan H. Friedman International Fellowship in Neurosurgery. The goal of this partnership, named for Dr. Bullitt and her husband, Dr. Allan H. Friedmann, past Division Chief of Neurosurgery at Duke, was to encourage collaboration between the Neurosurgery residents at Duke and UNC, allowing them to participate in international Neurosurgery outreach.
Interview
This oral history interview was conducted with Dr. Elizabeth Bullitt on October 18, 2005 by Jessica Roseberry.